Total Dhamaal: Madhuri, Ajay, Anil Kapoor Film Review and Box Office Collection
Total Dhamaal: Madhuri Dixit, Ajay Devgan, Anil Kapoor Film Review and Box Office Collection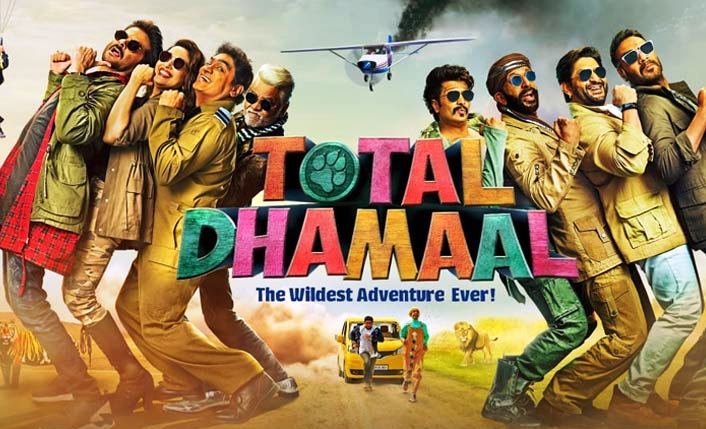 India's Box Office has responded well of the release of the third installment of 'Dhamal franchisee, 'Total Dhamaal'. Yesterday on the screen of Total Dhamal has been earned on the first day is more than 16 crores. Madhuri Dixit, Anil Kapoor, Ajay Devgan, Ritesh Deshmukh, Arshad Warsi and Javed Jafri has been played in 'Total Dhamaal'. Madhuri-Anil, one of the best celebrities of the 90s, has been together in 2019. Madhuri and Anil first time tied in the film 'Beta' which was released in 1992 under Indra Kumar.
Anil said, "We worked together in many films. So without any kind of discussion we can respond to each other in front of the camera. I am very comfortable working with Madhuri. In the last 2001, we worked together in Rajkumar Santoshi's 'Lajja'. Now she's back. As it was, it is still beautiful to look at. "
On the release day, the film critic Taran Adarsh said about the collection of 'Total Dhamaal, at the box office that the film has created turbulence on the first day but not on holiday. Income will increase in the second day. The picture will collect bigger by the end of the week. Taran Adarsh said, "Total Dhamaal" earns 16 million rupees (India Biz) on the release day. The first 'Dhamal' box office of India earned 32.51 crore rupees, exceeding Rs 50 crore worldwide.
After this, director Indra Kumar created 'Double Dhamal'. It stars Mallika Sherwood and Kangana Ranaut. The picture collected at the box office is 45.06 crores. Now, to see if the 'Total Dhamal' can exceed the previous two films. Source: India TV, India Today.
Total Dhamaal is Directed by Indra Kumar and Produced by Fox Star Studios, Ajay Devgn Films, Ashok Thakeria, Indra Kumar, Sri Adhikari Brothers ans Anand Pandit where Screenplay by Ved Prakash, Paritosh Painter, Bunty Rathore and Story by Indra Kumar.
Actors and Actresses of Total Dhamaal are Ajay Devgn, Madhuri Dixit, Arshad Warsi, Javed Jaffrey, Anil Kapoor, Riteish Deshmukh, Sanjay Mishra, Johnny Lever