Top 10 Best Movies of Sridevi: Which made Her the Bollywood Superstar
Top 10 Best Movies of Sridevi, Which made Her the Bollywood Superstar
Actor Sridevi, 54, passed away on Saturday night after a cardiac arrest. Her career in Hindi films started with Solva Sawan in 1979 and there on, Sridevi delivered some knockout performances.
Here are 10 best movies by the Chandni of Bollywood:
1. Mom (2017)-thriller film directed by Ravi Udyawar. Produced by Boney Kapoor, Sunil Manchanda, Mukesh Talreja, Naresh Agarwal and Gautam Jain. Sridevi, as a vigilante, who sets out to avenge her daughter, played by Sajal Ali. Akshaye Khanna and Nawazuddin Siddiqui play supporting roles in the film.
2. English Vinglish (2012)-This was Sridevi's comeback film after a long gap of 15 years. Sridevi made a much anticipated comeback in Gauri Sinde's comedy drama about a middle-aged woman discovering herself after several years of marriage and a language handicap.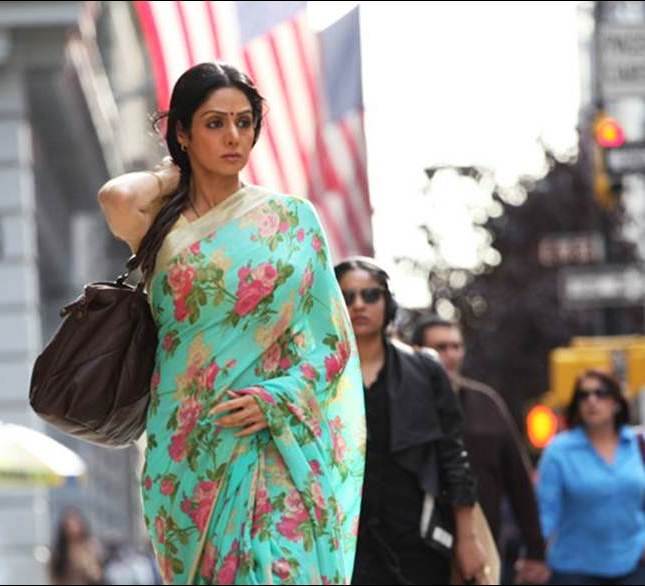 3. Laadla (1994)-released on 17 April 1994, starring Sridevi, Anil Kapoor and Raveena Tandon. The film was notable because Divya Bharti was originally cast as the female lead and had shot most of the film.
4. Nagina (1986): By the mid-1980s, Sridevi had firmly established herself as a bankable star in Bollywood. Sridevi plays the lead role in Harmesh Malhotra's picture. His dance still impressed the audience in this film.
5. Himmatwala (1983): K.Raghavendra Rao's musical blockbuster co-starring Jeetendra brought Sridevi to the notice of Hindi-speaking audiences and earned her the infamous "Thunder Thighs" title.
6. Mr India (1987): Sridevi plays an idealistic reporter helping the invisible man on the job who eventually falls in love with him. The song 'Hawa hawaai' and 'Kata neahi kat ke' are very popular in the film.
7. Chaalbaaz (1989): In Pankaj Parashar's comedy, Sridevi played dual role in Chalabaj. One of them is a gentleman Anju and the other is very difficult Manj. Sridevi won the Filmfare Award for Best Supporting Actor for his fifth best film.
8. Chandni (1989): Yash Chopra's romantic drama made Sridevi what she was meant to be: the top female star of her time. It was the hugest commercial blockbuster of the year.
9. Kshana Kshanam (1992): Sridevi plays a petty thief in Ram Gopal Varma's Telugu-language road thriller. Kshana Kshanam was a road movie that fetched Sridevi a Filmfare Award (South) for Best Actress (Telugu). RGV later remade this film in Hindi as Daud.
10. Lamhe (1991): Sridevi, who played a double role in 'Lamhe' A mother and another girl. This picture of Yash Chopra was opposite Sridevi opposite Anil Kapoor. Here Shree Devi's performance is very much appreciated. The best sixth picture 'Lamhe' srivedi to other heights.